Chief Translator & CEO: Shunichi Nagae
Shunichi Nagae
Chief Translator and CEO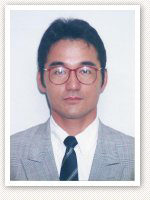 Chief Translator and CEO Shunichi Nagae

United Nations Associations Test of English Special A Class
Test in Practical English Proficiency Grade 1
TOEIC 990 Points (perfect score)
Bachelor of Economics, University of Tokyo
Resume
(Profile)
I was born in Fukuoka City, Japan.
After graduating from the Economics Department of Tokyo University, I took a position with IHI Corporation formerly known as Ishikawajima-Harima Heavy Industries Co., Ltd and was involved in the import and export business. Thereafter, over approximately 10 years, I took a position at Ford Japan Limited and was assigned to Ford Australia Limited where I was involved in the product planning department and later took up employment in the Overseas Business Division of Daikyo Inc. stationed in Daikyo Australia, Inc. during which time I worked as an ex-pat in Australia (Cairns, Gold Coast and Melbourne) in the capacity of an executive officer.
In December of 1999, I started out as an independent professional translator specializing in English and Japanese translations. Taking advantage of the human resource network I had developed over my many years of working overseas and my translation expertise acquired over my time as a translator and proofreader, I embarked on my own professional translation Company Samurai Translators specializing in English and Japanese translations. I continue to work as a professional translator and specialize in translations between English and Japanese and am member of the Japan Association of Translators (JAT)and the Japan Translation Federation.



Member of Japan Association of Translators (JAT)
(Greeting)
With the expanding international exchange in almost every area; politics, economics and culture, the current demand for translators is considerably high. However, the reality is that it is hard to find a translation company in which you can readily trust in terms of both price and quality.
As translation work is extremely labor intensive and the final product is not one that comes in bulk like stock as with wholesale merchandise at a store, translation work of professional quality (meaning translation work of superior quality undertaken by professional translators) tends to be quite expensive and as such although there may be many who require translations, they simply don't have the funds for them or are otherwise forced to select from a network of freelance translators who fall within their budget only to find that the final product is not of adequate quality and ultimately cannot be used.
  Another common complaint is that it is hard to find small translation companies who will handle a project to the same standard as in-house translation staff and ensure the completion of a job when translation companies need to outsource a project in times when requests for urgent translation work are received and the in-house staff are busy and unable to take on urgent jobs. One of my missions for Samurai Translators is to "make every effort" to meet these needs. We will deliver a product which places customer value at the top but without compromising on quality.
If you need a swift, accurate and high-quality translation of any forms attached to corporate or individual tax returns, articles of incorporation/association issued at the time of incorporation of a company, confidentiality or non-disclosure agreements, sales agreements and building lease agreements with overseas business partners or any other documents, please don't hesitate to contact "Samurai Translators".

If you take your time on a project and aim for good quality work using sound translation techniques, the work will not be cheap. Accuracy is an absolute must for translation of many company documents and this is ultimately the most important in terms of customer value. However, we also cater to those who need "simple translations" such as personal letters which clients may want to have looked over once but do not need to be proofread and we have set a price for these simple translations of personal letters, etc. not requiring proofreading which we are pleased to announce are the lowest in the industry.
Although our Company mainly handles industrial translations, we also take on literary translations, subtitle translations and interpreting. Our team of professional translators is here to answer any questions you have about our various translations.